Edit: Hey, guys. Original creator of the Wiki here! I almost completely forgot about this wiki I created until recently. I can see that people have been adding things to the Wiki, which makes me really proud for starting it, and it makes me really feel like it was a good idea to make this. Continue the good work, guys! My original plan was for this wiki to be complete, I wanted a page for EVERY SINGLE video on his channel. Yep, not just every single competition, every single video. Good luck, guys! And don't worry, I'll be sure to help you guys out from here on out.
Also, my username is ZachLikesCheese, for anyone who was wondering.
Also, I am going to have a delete a lot of pages because one, some are just joke pages, and two, some are not how I want the wiki to work. So, yeah, if your work gets deleted, sorry!
Welcome to the Carykh Wikia
Edit
Hello everybody! I decided to create this wiki out of my love for BFDI!
Until I found out there was already a wiki for that.
So, I created the next best thing. A wiki on the brother channel of Jacknjellify, carykh!
There are a lot of series within carykh, which this wiki will cover, so go check it out.
Brief Description
Edit
This is a website on the YouTube channel, carykh! Go help us out by editing some of our pages.
Also, go check out Cary Huang's channel, here. and Cary Huang's twitter here.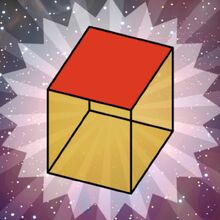 Latest activity
Edit
Photos and videos are a great way to add visuals to your wiki. Find videos about your topic by exploring Wikia's Video Library.